Alright, so if I didn't mention it before, Lily is spoiled.
We went to Target last night to pick up some groceries, and Gary decided we had to take a spin through the toy aisle. Besides the fact that in the home decor section they had little valentine's throw pillows shaped like turtles he decided to buy for her, we also ended up buying an inflatable Dora ball pit for her. She loves it.
See?
(click to enlarge)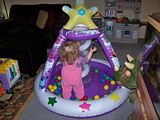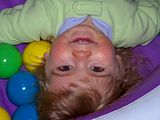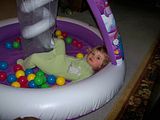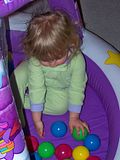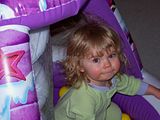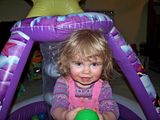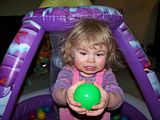 I highly suggest clicking on those last two to enlarge them and check out the crazy static-hair!
And then she decided to try to flip it over. So much fun to be had!